Item details
Home > Pathology > Pathophysiology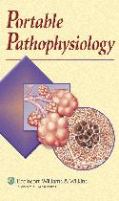 PORTABLE PATHOPHYSIOLOGY
Author/Editor: SPRINGHOUSE
Published: 01/05/06
Published by: LIPPINCOTT WILLIAMS & WILKINS
ISBN: 9781582554556
Media: paper back
Edition:
Portable Pathophysiology is a full-colour, comprehensive, carry-along, A-to-Z atlas that shows how more than 150 disorders can disrupt the human body's equilibrium. Covering every body system, the unique two-page format provides text and a physiologic changes chart on the left page and full-colour Anatomical Chart Company art with callouts on the right page. Charts are used in the text to link the pathophysiology behind signs and symptoms for each disease. Some of the topics included are depictions of heart failure, valvular disease, ARDS, asthma, lung cancer, pressure ulcer, stroke, AIDS, rheumatoid arthritis, hypertension and more.